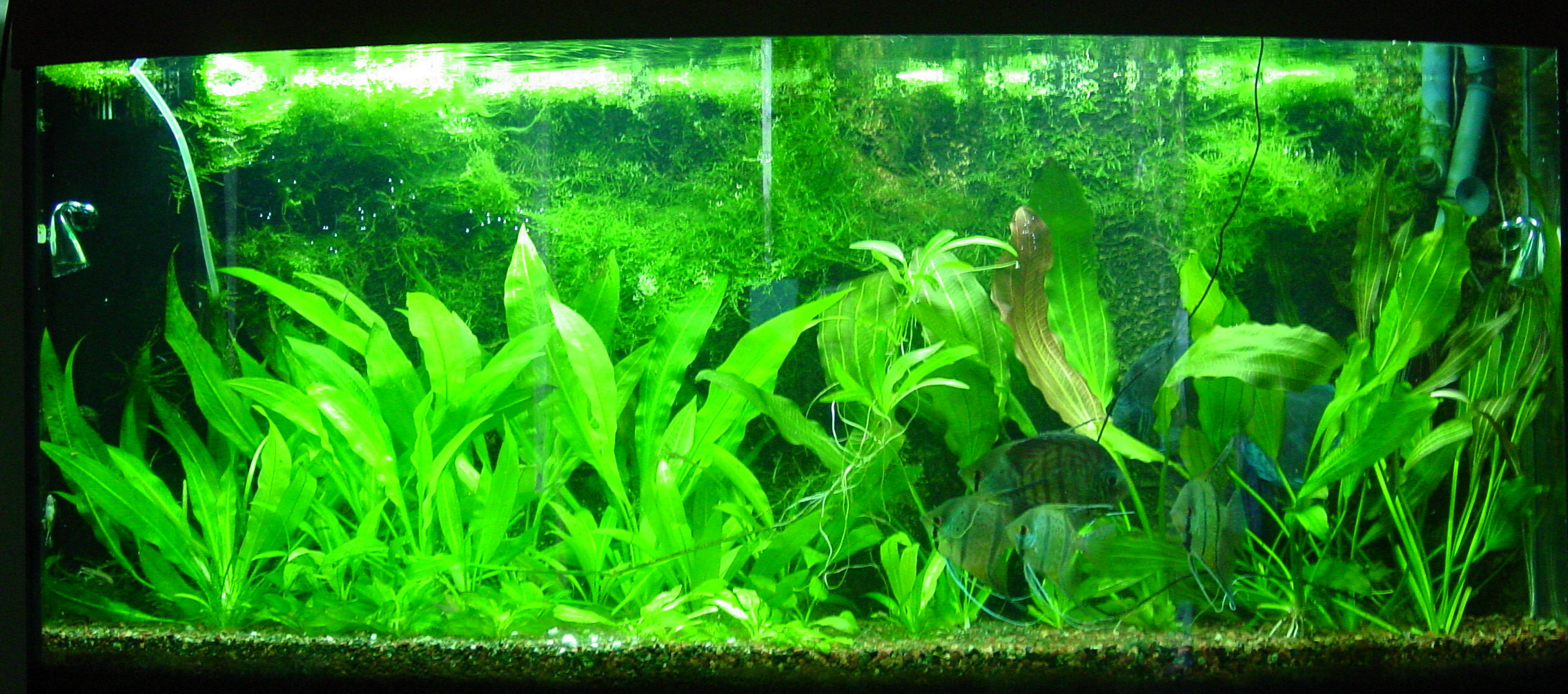 My first serious hi-tech planted tank, it has been through several variations including Discus but currently contains 6 Peruvian Altums (False Altums) Angel Fish and a school of Sterbai Corydorus Catfish.
Current Plants.
Echinodorus uruguayensis – Formerly Echinodorus Osiris (Melon Sword)
Echinodorus – Red Special (Hybrid of uncertain origin)
Sagittaria subulata (Dwarf Sagittaria)
Aponogeton undulatus
Vesicularia dubyana / Taxiphyllum barbieri- Java Moss
Microsorum pteropus -Java Fern – Narrow leaf (Philippine)
Ceratopteris thalictroides – Indian Fern (Water Sprite)
Riccia Fluitans
Current Fish.
Peruvian Altum Angel Fish – (Pterophyllum scalare)
Corydorus Sterbai (Sterba's Cory)
GBA Ancistrus (Golden Black Eyed Ancistrus)
Current Hardware.
Juwel Vision 250 Tank with Juwel Internal Filter & 2 x Juwel 100w Heaters
JBL Under Gravel Heating Cable.
Eheim Professional Thermofilter 3234
Aquamedic 1000 External CO2 Reactor
Pressurised CO2 system.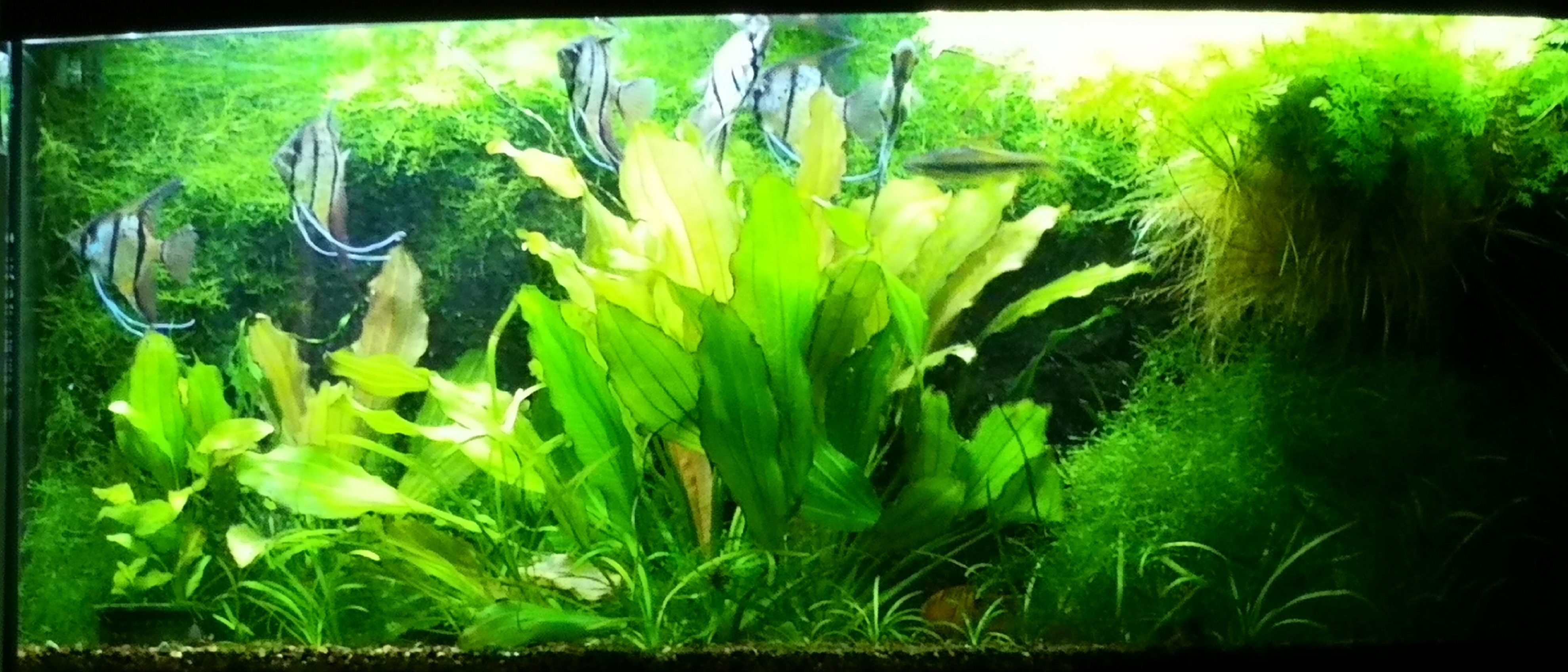 7 Photos

16 Photos